Bali is a paradise for snorkelers, with its clear waters, colorful reefs, and diverse marine life. But one of the most unique and fascinating snorkeling spots in Bali is the Japanese Wreck, a sunken patrol boat from World War II that lies just off the coast of Amed, a small fishing village on the east coast of the island.
The Japanese Wreck is not only a historical relic, but also a thriving ecosystem that hosts a variety of soft corals, sea fans, sea pens, and fish. Snorkeling at the Japanese Wreck is an easy and rewarding experience, as the wreck is located only a few meters from the shore and is accessible from the beach or by boat. In this article, we will tell you everything you need to know about snorkeling at the Japanese Wreck, including how to get there, what to expect, and what to see.
How to Get to the Japanese Wreck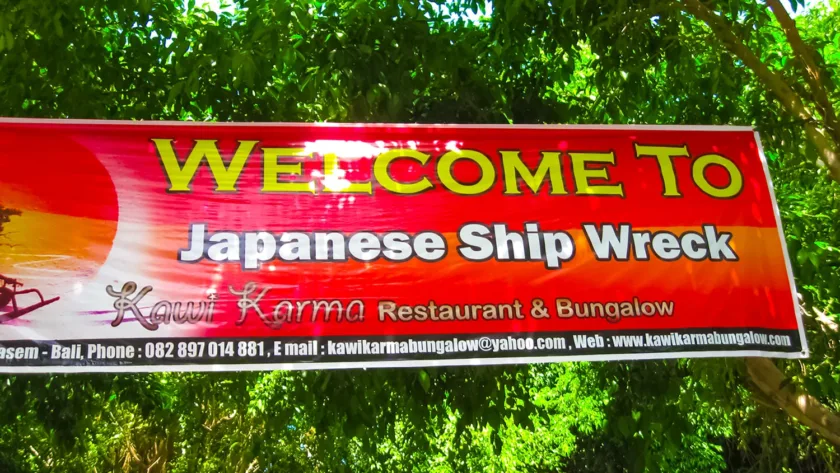 The Japanese Wreck is located in Banyuning, a small hamlet about 8.5 km south of Amed Beach and 15 minutes from Jemeluk Bay, another popular snorkeling destination. You can reach the wreck by car, motorbike, or taxi from anywhere in Bali. The drive from Kuta or Ubud takes about 2.5 hours, while the drive from Candidasa takes about 1 hour.
Once you arrive in Banyuning, you will see a sign that indicates the beach access to the wreck. The sign is in front of Kawi Karma Beach Cottages & Restaurant, where you can park your vehicle and use their facilities for a small fee. The wreck is marked by one or two black buoys and is visible from the shore.
Alternatively, you can also take a boat ride from Amed Beach or Jemeluk Bay to the wreck. There are many local guides who offer this service for a reasonable price. This can be a fun and convenient option, especially if you want to combine snorkeling at the Japanese Wreck with other nearby spots.
What to Expect When Snorkeling at the Japanese Wreck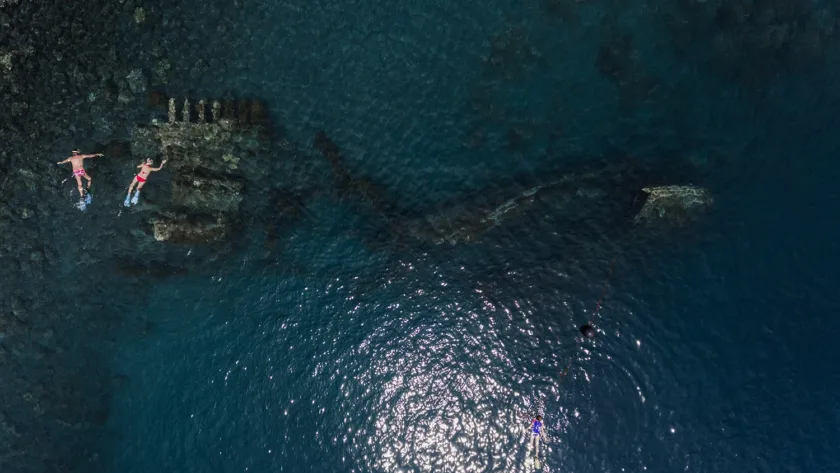 The Japanese Wreck is broken into several pieces and lies on a sandy bottom at a depth of 2 to 20 meters. The shallowest part of the wreck is only 15 to 20 meters from the shore, while the deepest part is about 50 to 60 meters from the shore. The wreck is about 20 meters long and 4 meters wide.
The best time to snorkel at the Japanese Wreck is in the morning, when the visibility is better and the water is calmer. The visibility can range from 5 to 25 meters, depending on the weather and tide conditions. The water temperature is usually around 28°C all year round.
To snorkel at the Japanese Wreck, you can either enter the water from the beach or from a boat. If you enter from the beach, be careful of the big rocks and waves that can make it difficult to get in and out of the water. If you enter from a boat, make sure you follow your guide's instructions and stay close to them.
What to See When Snorkeling at the Japanese Wreck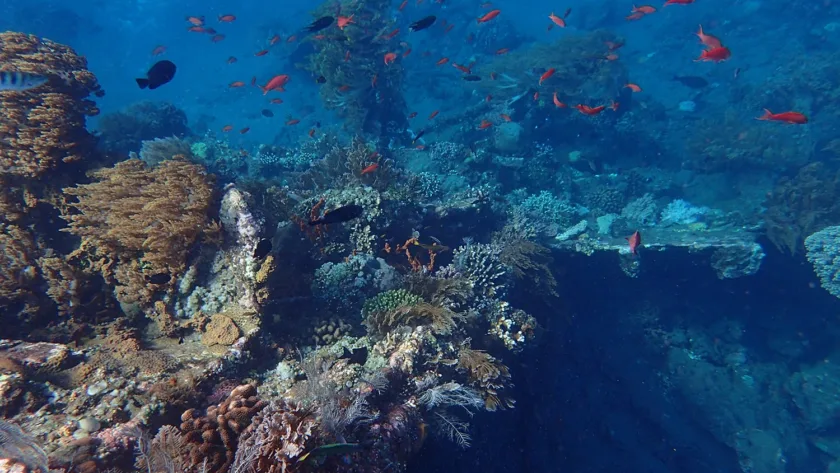 The Japanese Wreck is covered with a variety of soft corals that give it a colorful and vibrant appearance. You will see different types of sea fans, gorgonians, sea pens, and Dendronephthya corals that sway with the current. You will also see some hard corals, such as brain coral and digitate coral.
The corals attract many fish that swim around and inside the wreck. You will see trumpetfish, cardinalfish, bannerfish, surgeonfish, damselfish, butterflyfish, angelfish, parrotfish, wrasse, grouper, snapper, moray eel, lionfish, scorpionfish, pufferfish, boxfish, triggerfish, and more. You might also spot some turtles, manta rays, octopus, squid, cuttlefish, nudibranchs, and sea stars.
One of the highlights of snorkeling at the Japanese Wreck is seeing hundreds of sea goldies that form a bright red cloud around the deeper parts of the wreck. These tiny fish are very photogenic and playful.
Tips for Snorkeling at the Japanese Wreck
Snorkeling at the Japanese Wreck is suitable for beginners and experienced snorkelers alike. However, if you are not confident in your swimming skills or have any medical conditions that might affect your snorkeling ability, it is advisable to hire a guide or join a tour that can provide you with safety equipment and assistance.
Snorkeling equipment can be rented or bought from various shops in Amed or Banyuning. You can also bring your own equipment if you prefer. Make sure you have a mask that fits well and does not leak or fog up. A snorkel that has a purge valve and a splash guard can help you breathe easier and prevent water from entering your mouth. Fins can help you move faster and more efficiently in the water. A rash guard or a wetsuit can protect you from the sun, the cold, and the stings of some marine creatures.
Snorkeling at the Japanese Wreck is generally safe and enjoyable, but there are some risks and hazards that you should be aware of and avoid. Do not touch or step on the corals, as they are fragile and can be damaged or broken. Do not touch or feed the fish, as they might bite or become aggressive. Do not touch or approach the lionfish, scorpionfish, pufferfish, or boxfish, as they are venomous and can cause painful injuries. Do not go inside the wreck, as it is unstable and can collapse or trap you. Do not snorkel alone, as you might encounter difficulties or emergencies that require help. Do not snorkel too far from the shore or the boat, as you might get lost or swept away by the current.
Snorkeling at the Japanese Wreck is a fun and memorable activity that can enrich your Bali vacation. However, it is also important to respect and protect the environment that you are visiting. Do not litter or leave any trash behind. Do not collect or take anything from the water, such as shells, corals, or fish. Do not use any chemicals or sunscreen that might harm the marine life. Do not disturb or harass the animals that you see. Do follow the rules and regulations of the area and listen to your guide's advice.
Snorkeling at the Japanese Wreck is one of Bali's best underwater adventures that you should not miss. It is a rare opportunity to explore a historical and natural wonder that offers a stunning display of beauty and diversity.