Nestled along Bali's northeastern coast, Amed is a charming coastal village that offers a serene escape from the bustling tourist hotspots. Known for its black sand beaches, crystal-clear waters, and vibrant coral reefs, Amed has become a haven for travelers seeking a tranquil and authentic Balinese experience. As with any destination, understanding prices in Amed is crucial for planning a budget-friendly and memorable trip. In this article, we'll explore the various aspects of prices in Amed to help you make the most of your visit.
Accommodation Prices in Amed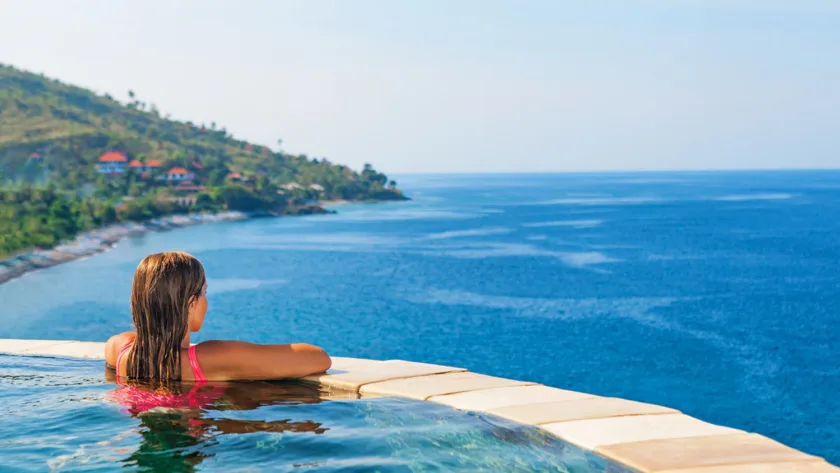 Amed offers a diverse range of accommodation options to suit every traveler's preferences and budget. Accommodation in Amed tends to be more affordable compared to some of the more touristy areas of Bali.
Budget travelers can find comfortable guesthouses and homestays for as low as $20 to $40 per night. For mid-range options, such as boutique hotels and beachfront bungalows, prices generally range from $50 to $100 per night. If you're looking for a luxurious stay with stunning ocean views, some high-end resorts may cost between $150 and $300 per night.
Food and Dining Prices in Amed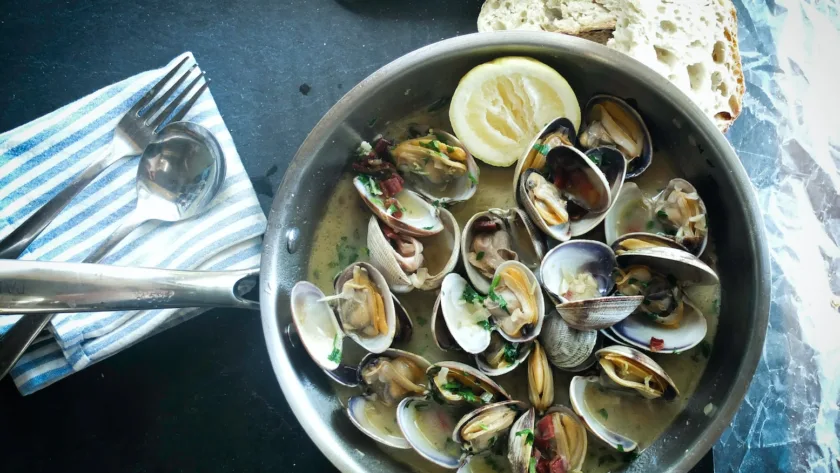 Amed's dining scene is a mix of local warungs and restaurants offering a variety of cuisines, including Balinese, Indonesian, and international dishes. Here's a look at the average prices for food and dining in Amed:
| Item | Average Price in Amed (USD) |
| --- | --- |
| Bottle of Water | $0.30 – $0.50 |
| Local Beer (0.5L) | $2.00 – $3.50 |
| Fresh Coconut | $1.00 – $2.00 |
| Balinese Nasi Goreng | $3.00 – $5.00 |
| Seafood BBQ | $10.00 – $20.00 |
| Western Cuisine | $5.00 – $15.00 |
Amed is well-known for its excellent seafood, and enjoying a sumptuous seafood BBQ dinner on the beach is a must. For budget travelers, local warungs offer tasty and affordable Indonesian dishes, such as Nasi Goreng (fried rice) and Mie Goreng (fried noodles).
Transportation Costs in Amed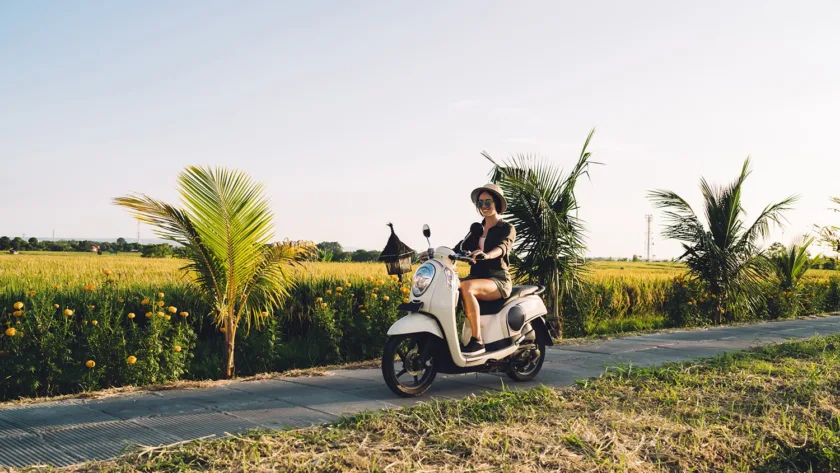 Getting around Amed is relatively straightforward, and transportation costs are generally affordable. Renting a scooter is a popular option for exploring the region, with daily rental prices ranging from $5 to $10, depending on the type of scooter and duration.
For longer distances or if you prefer not to drive, you can hire a local driver to take you to various attractions and nearby towns. Negotiating a price with the driver is common, and it's advisable to agree on the fare before starting your journey.
Attraction Prices in Amed
Amed's appeal lies in its stunning natural beauty and diverse range of attractions, making it a haven for nature lovers and adventure seekers alike. Here are five examples of attractions in Amed, along with their approximate prices:
Snorkeling at Japanese Shipwreck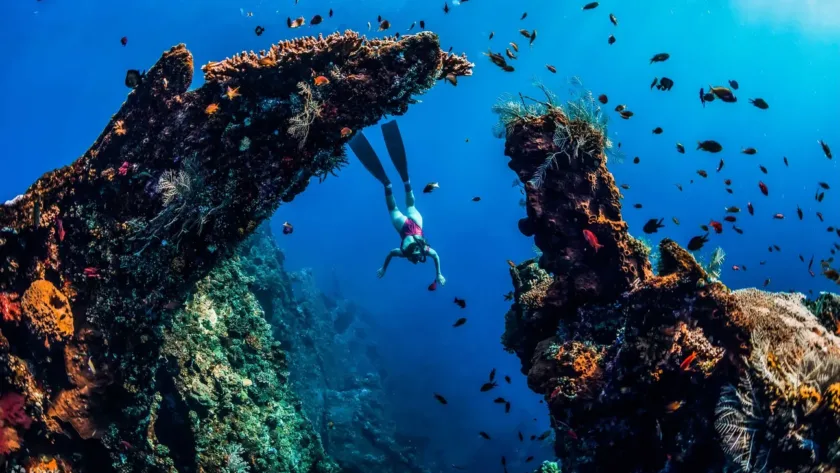 Amed is renowned for its excellent snorkeling spots, and one of the most famous sites is the Japanese Shipwreck. This submerged World War II wreck teems with marine life and vibrant coral formations. Snorkeling gear rental typically costs around $5 to $10 per day. For those who require a guide, snorkeling excursions with experienced instructors can range from $15 to $30, depending on the duration and inclusions.
Jemeluk Bay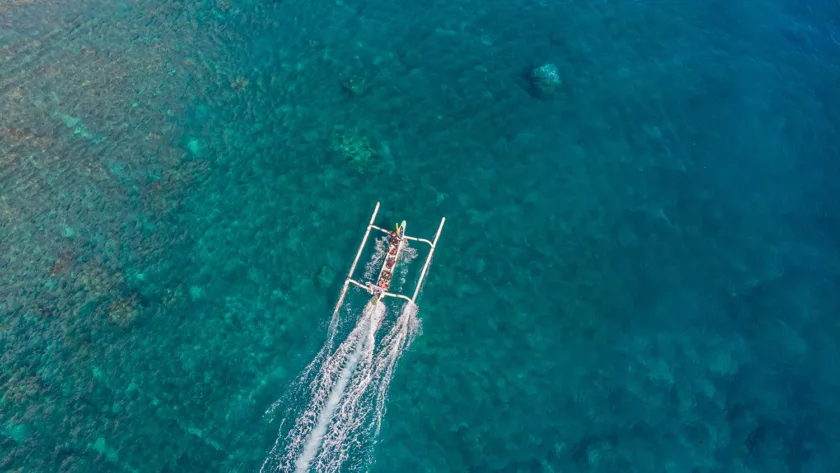 Known for its shallow coral gardens and thriving marine life, Jemeluk Bay is a great place for snorkeling and freediving. The cost of a snorkeling tour in Jemeluk Bay usually ranges from $10 to $20, depending on the package and inclusions.
Amed Shipwreck Dive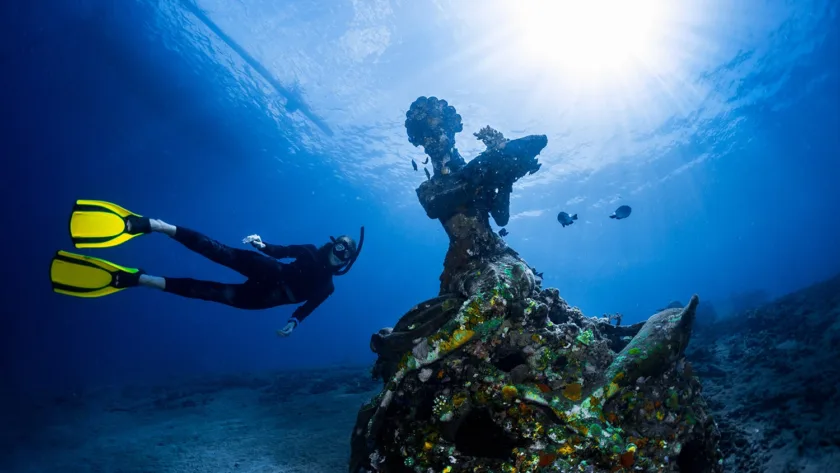 For certified divers, exploring the underwater world of the Amed Shipwreck is a thrilling experience. The cost of a single dive at the Amed Shipwreck typically ranges from $50 to $80, including equipment rental and guide services. Dive packages may offer discounts for multiple dives.
Trekking to Amed Viewpoint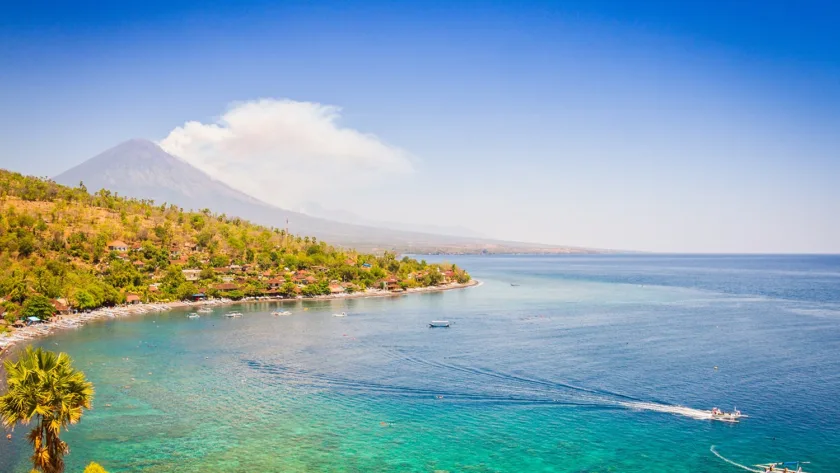 Amed Viewpoint rewards trekkers with breathtaking panoramic views of the coastline and surrounding hills. This trek is usually free of charge, but it's customary to make a small donation (around $1 to $2) to support the local community and maintain the path.
Tirta Gangga Water Palace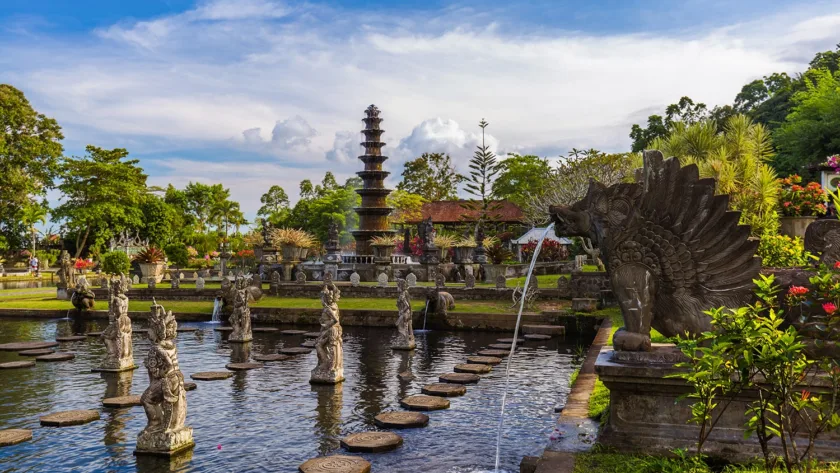 Tirta Gangga is a serene water palace and garden complex characterized by its beautiful fountains, lush greenery, and holy spring pools. Entrance fees to Tirta Gangga Water Palace are generally around $2 to $3 for domestic visitors and $5 to $10 for foreign tourists.
Keep in mind that prices for attractions may vary depending on factors such as the tour operator, group size, and the season. It's always a good idea to check with local providers and compare prices to find the best deals that suit your preferences and budget. Additionally, some attractions, such as temples and rice terraces, are freely accessible for visitors to explore and enjoy at their leisure.
Conclusion
Amed, with its tranquil beaches and captivating underwater world, is a hidden gem that beckons travelers seeking a peaceful retreat in Bali. By understanding the prices in Amed, you can plan your trip accordingly and immerse yourself in the natural beauty and unique charm of this idyllic coastal village. From affordable accommodations and delectable local cuisine to exciting snorkeling adventures and cultural experiences, Amed offers a budget-friendly and unforgettable journey for travelers seeking an authentic Balinese escape.