Canggu is one of the most popular destinations in Bali, and for good reason. It has something for everyone, from surfing and yoga to shopping and nightlife. You can also enjoy the stunning scenery, the delicious food, and the friendly vibe of this hipster paradise. Whether you are looking for adventure, relaxation, or culture, you will find it in Canggu. Here are some of the best things to do in Canggu that will make your trip memorable.
Surfing in Canggu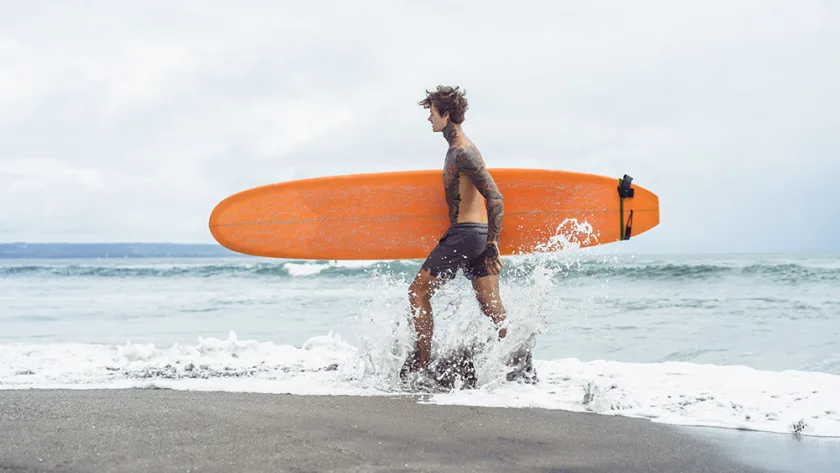 Surfing in Canggu is the top activity to do. The town has been a 'surfers paradise' for decades, with its waves suiting everyone from beginners to the pros. If you've never surfed before, check out the deals at the local surf schools, or book something in advance here. You can choose from several surf spots in Canggu, such as Echo Beach, Batu Bolong, Berawa, and Pererenan. Surfing is not only fun and exhilarating, but also a great way to stay fit and meet new people.
Indulge in a Balinese Massage Experience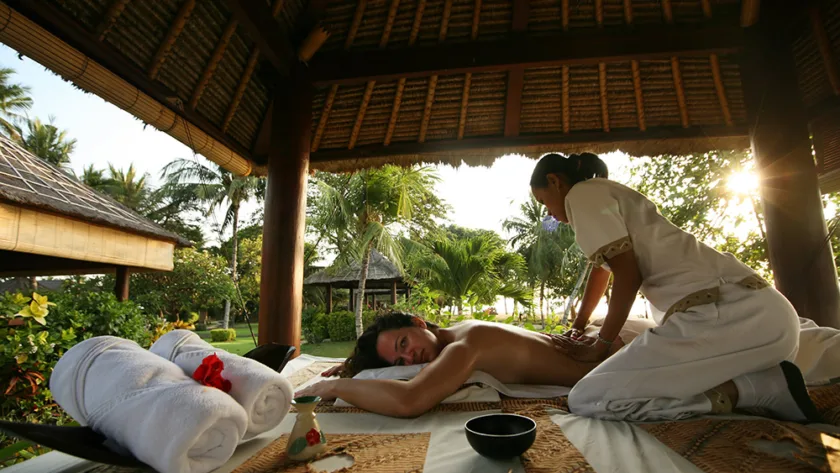 You can have some amazing massages during your time in Bali, and wow are they incredible value too. For under £10 you can enjoy an hour of pure bliss. Canggu has plenty of spas to choose from. When you are choosing where to visit, you can go in, ask for prices and see what the setup is. Some are a lot nicer inside than others, and you want somewhere you can truly relax! For a really upmarket Canggu spa experience, check out trendy chain Spring Spa or the wellness retreat at COMO Uma Canggu.
Visit Finns Recreation Club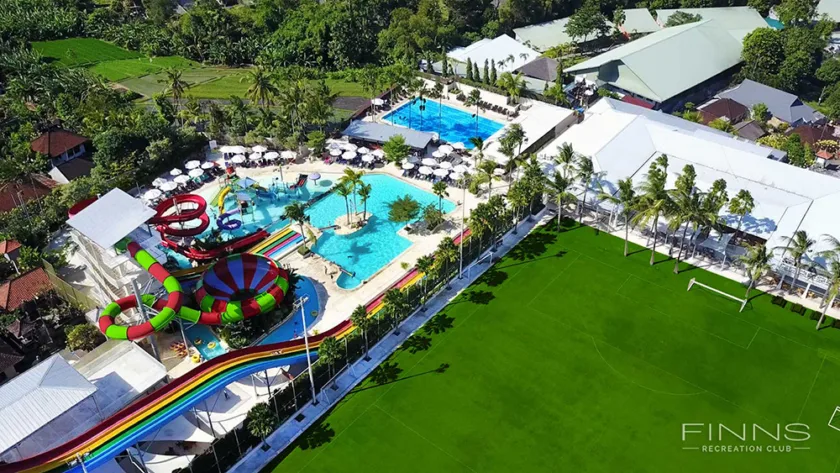 Finns Recreation Club is a one-stop destination for entertainment and leisure in Canggu. It offers a range of facilities and activities for all ages and interests, such as a water park, a bowling alley, a trampoline center, a tennis court, a fitness center, a spa, and more. You can also enjoy delicious food and drinks at one of the many restaurants and bars on site. Finns Recreation Club is a perfect place to spend a day with your family or friends.
Treat Yourself to a 24k Gold Facial at Goldust Beauty Lounge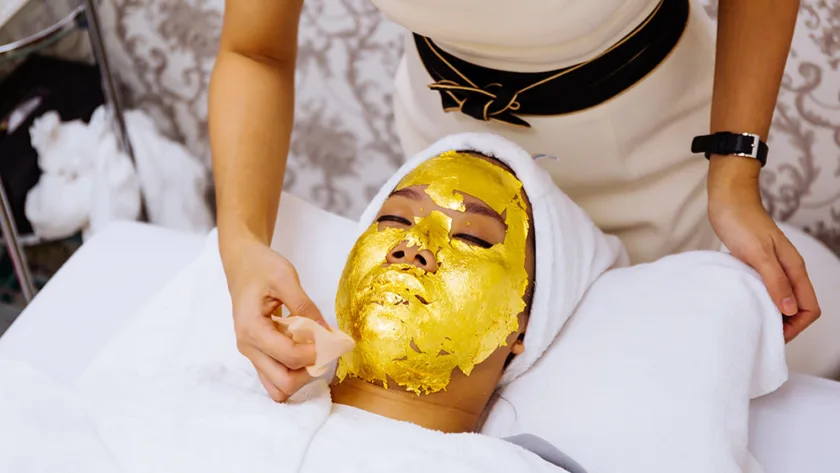 If you want to pamper yourself with some luxury beauty treatments, head over to Goldust Beauty Lounge. This chic salon offers a variety of services, such as haircuts, manicures, pedicures, waxing, eyelash extensions, and more. But the highlight is their signature 24k gold facial, which claims to rejuvenate your skin with anti-aging benefits. The facial involves applying a layer of pure gold leaf on your face, followed by a massage and a mask. The result is a glowing and radiant complexion that will make you feel like royalty.
Rent a Scooter or Bike and Explore the Local Area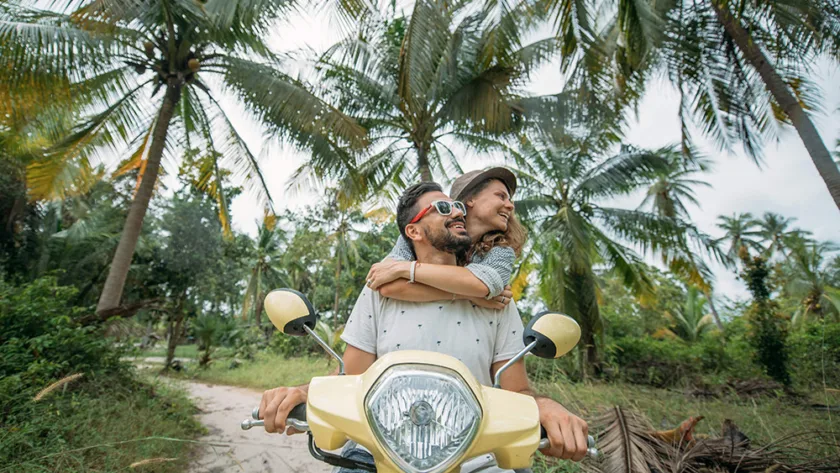 One of the best ways to explore Canggu and its surroundings is by renting a scooter or bike. You can easily find rental shops along the main roads or online. Riding a scooter or bike gives you the freedom and flexibility to discover hidden gems and off-the-beaten-path places that you might miss otherwise. You can also enjoy the scenic views of the rice fields, the beaches, and the villages along the way. Just make sure to wear a helmet and follow the traffic rules.
Yoga Classes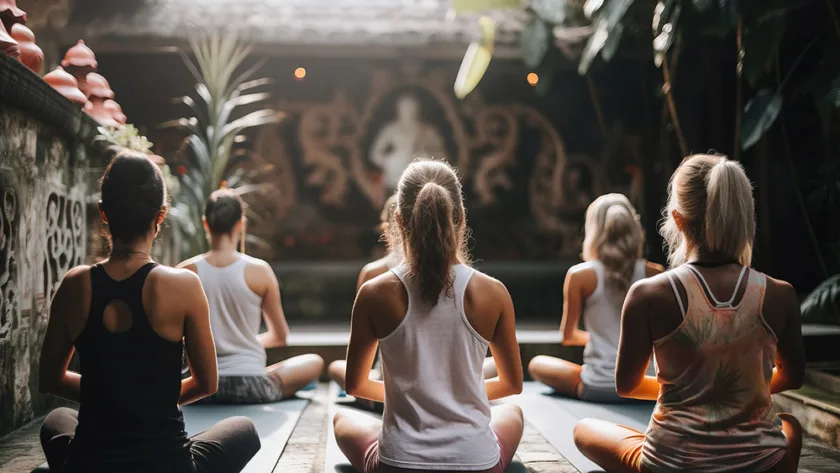 Canggu is a haven for yoga lovers, with many studios offering classes for all levels and styles. Yoga is not only good for your body and mind, but also for your soul. It can help you relax, recharge, and reconnect with yourself and nature. Some of the most popular yoga studios in Canggu are The Practice, Samadi Bali, Serenity Eco Guesthouse & Yoga, Desa Seni, and Udara Bali. You can also join yoga retreats or workshops if you want to deepen your practice.
Eat at a Traditional Local Roadside Warung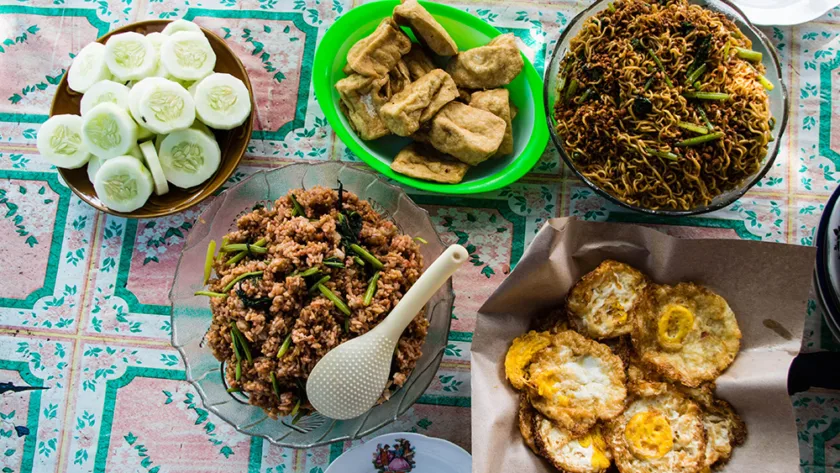 One of the best things about traveling in Bali is the food. You can find amazing dishes from different cuisines, such as Indonesian, Balinese, Chinese, Indian, Thai, Japanese, Mexican, Italian, and more. But if you want to taste the authentic local flavors, you should eat at a traditional roadside warung. A warung is a small family-owned restaurant or stall that serves cheap and delicious food. You can find warungs everywhere in Canggu, serving dishes such as nasi goreng (fried rice), mie goreng (fried noodles), sate (skewered meat), gado-gado (vegetable salad with peanut sauce), and more. Eating at a warung is not only a great way to save money, but also to support the local community and culture.
Watch the Sunset from Echo Beach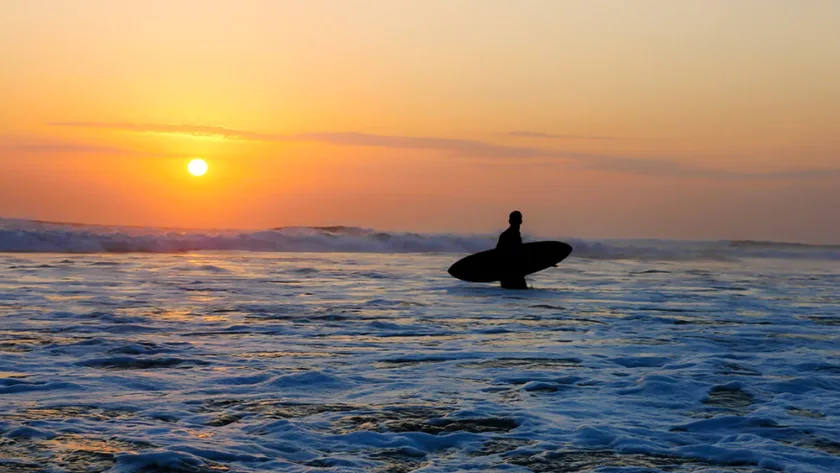 One of the most beautiful and romantic things to do in Canggu is to watch the sunset from Echo Beach. Echo Beach is one of the most popular beaches in Canggu, known for its black sand, surf breaks, and laid-back atmosphere. You can enjoy the stunning views of the ocean and the sky as they change colors from blue to orange to pink. You can also grab a drink or a bite from one of the beach bars or restaurants, such as The Beach House, La Brisa, or Old Man's. Watching the sunset from Echo Beach is a must-do in Canggu.
Shop at the Local Markets and Boutiques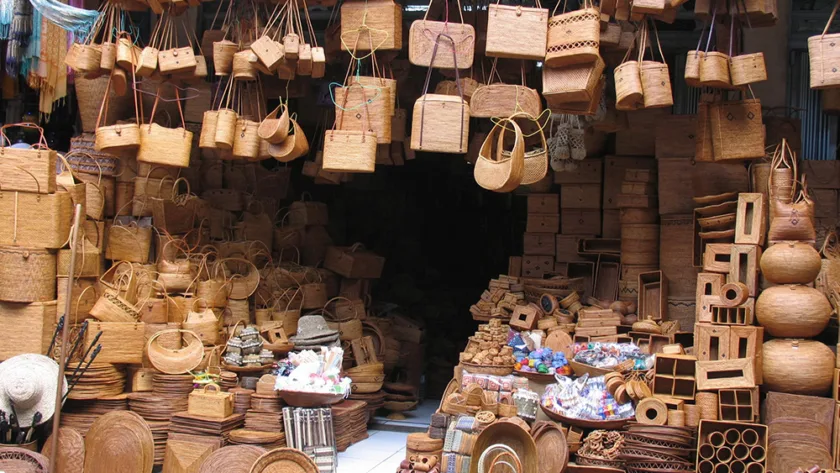 Canggu is a shopper's paradise, with plenty of markets and boutiques to choose from. You can find everything from clothes, accessories, jewelry, home decor, art, souvenirs, and more. Some of the best places to shop in Canggu are Love Anchor, Old Man's Market, Samadi Sunday Market, The Slow, Magali Pascal, and The Offering. You can also bargain with the vendors to get the best deals. Shopping in Canggu is not only fun, but also a great way to support the local artisans and designers.
Enjoy the Nightlife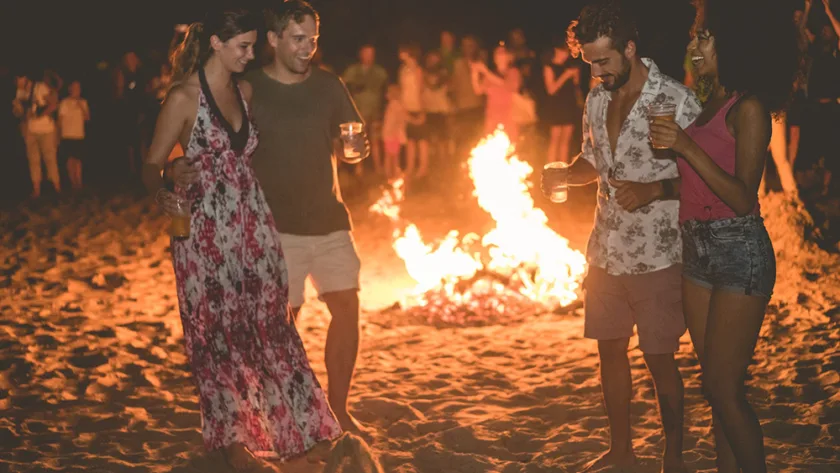 Canggu has a vibrant and diverse nightlife scene, with something for everyone. Whether you are looking for live music, DJs, cocktails, beers, or dancing, you will find it in Canggu. Some of the best places to enjoy the nightlife in Canggu are Deus Ex Machina, Pretty Poison, The Lawn, Sand Bar, Vault, and La Favela. You can also join pub crawls or parties if you want to meet new people and have more fun. Canggu's nightlife is one of the reasons why many people love this town.
Visit Tanah Lot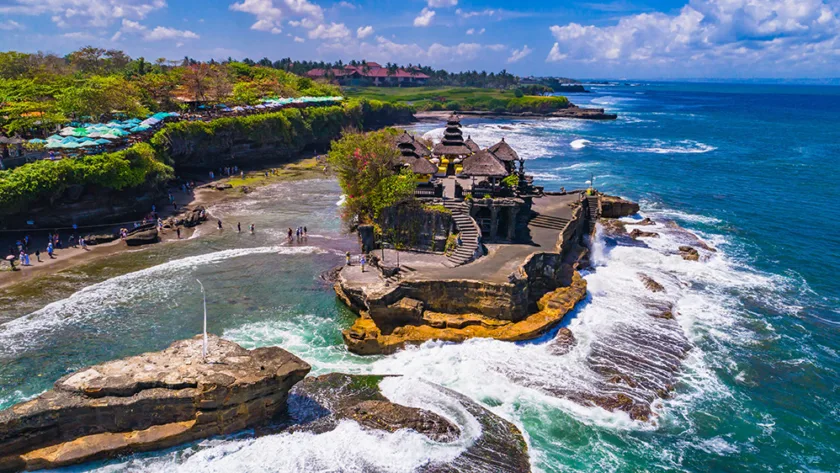 Tanah Lot is one of the most iconic and sacred temples in Bali, located about 20 minutes drive from Canggu. It is perched on a rocky outcrop in the sea, creating a stunning sight especially during sunset. Tanah Lot is dedicated to the sea god Baruna and is believed to be guarded by venomous sea snakes. You can visit the temple during low tide and receive a blessing from the priests. You can also explore the nearby attractions, such as Batu Bolong Temple, Nirwana Bali Golf Club, and Tanah Lot Market.
Learn to Cook Balinese Food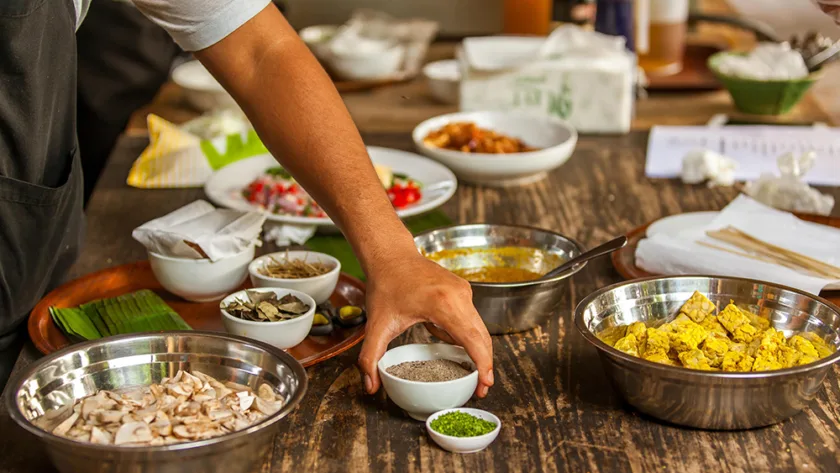 If you love Balinese food and want to learn how to make it yourself, you can join a cooking class in Canggu. Cooking classes are a great way to learn about the culture, history, and ingredients of Balinese cuisine. You can also have fun and make new friends while preparing and enjoying delicious dishes. Some of the best cooking classes in Canggu are Paon Bali Cooking Class, Sanggar Boga Cooking Class, Bali Asli Cooking Class, and Red Salt Cooking Class.
Join a Cultural Performance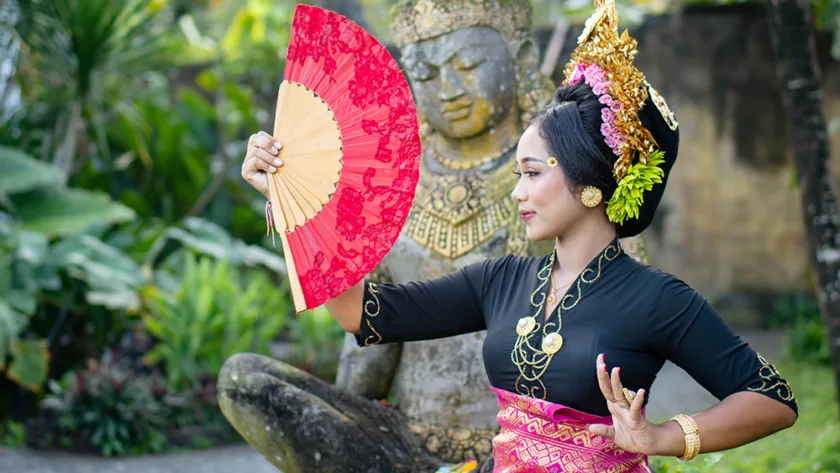 One of the best ways to experience the rich and diverse culture of Bali is to join a cultural performance in Canggu. You can watch traditional dances, music, puppet shows, fire shows, and more that showcase the stories, beliefs, and values of Balinese people. Some of the best places to join a cultural performance in Canggu are Hotel Tugu, Pura Bat.
Canggu stands as a testament to Bali's diverse beauty and offerings. Whether you're seeking thrilling adventures, tranquil retreats, artistic inspirations, or gastronomic delights, Canggu has it all. With its inviting beaches, rich culture, and friendly atmosphere, this hipster paradise is a must-visit destination that promises a truly memorable experience. Plan your trip, pack your bags, and get ready to create lasting memories in the captivating village of Canggu.