For many couples who want to celebrate their love and enjoy a memorable honeymoon Bali island offers a variety of attractions and activities that suit different tastes and preferences, from relaxing on the beach to exploring the culture and nature. In this article, we will share with you a perfect 7-day Bali honeymoon itinerary that covers the best of Bali and allows you to have a romantic and unforgettable experience.
Day 1: Arrive in Canggu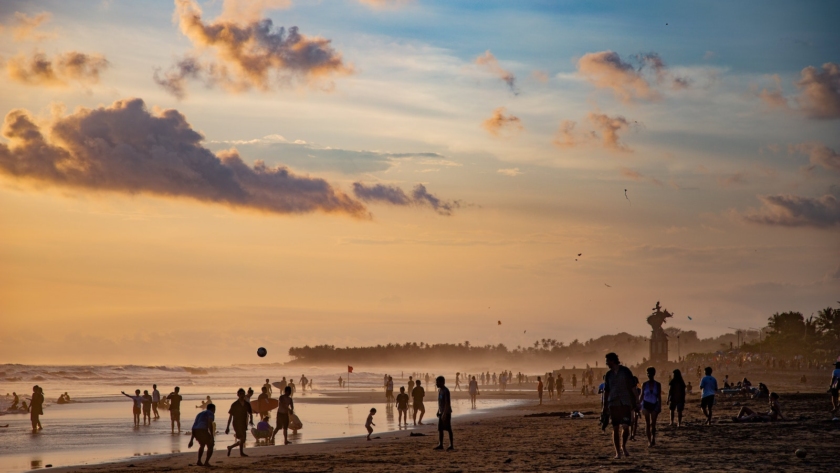 Canggu is one of the coolest and most vibrant areas in Bali, known for its hipster cafes, restaurants, bars, and shops. It is also home to some of the most beautiful beaches and surf spots that attract many visitors. You can start your Bali honeymoon by checking in to your accommodation and enjoying the facilities and services. Some of the best places to stay in Canggu are:
The Slow
A stylish boutique hotel that offers spacious rooms and suites with contemporary design and art. You can enjoy the pool, the spa, the gallery, and the restaurant.
The Chillhouse
A tropical retreat that features cozy bungalows and villas with private pools and gardens. You can relax at the yoga pavilion, the spa, the gym, and the organic cafe.
The Haven Suites
A beachfront resort that provides luxury suites and villas with stunning views of the ocean. You can enjoy the infinity pool, the spa, the fitness center, and the dining options.
After settling in, you can explore Canggu and its surroundings. You can visit some of the famous attractions such as:
Canggu Beach
A long stretch of black sand that is ideal for surfing, swimming, sunbathing, and watching the sunset. You can also find many beach clubs, bars, and restaurants along the shore.
Tanah Lot Temple
A sacred Hindu temple that is located on a rock formation in the sea. You can admire the architecture and the scenery, and witness the ceremonies and festivals that take place here.
Finns Beach Club
A popular spot for nightlife and entertainment that features a bamboo structure with multiple bars, pools, lounges, and stages. You can enjoy the music, the drinks, the food, and the views.