Nestled along the eastern shoreline of the island lies Amed Bali, a captivating haven celebrated for its exquisite ebony beaches, vibrant coral reefs, and an atmosphere that embodies tranquility. For those in pursuit of an unspoiled and genuine encounter with Bali, Amed emerges as an idyllic destination. Whether your interests lean towards diving, snorkeling, trekking, or simply unwinding, this enchanting coastal town presents a diverse array of offerings. Here are 10 things to do in Amed that will make your trip unforgettable.
Experience the Local Culture at Amed Village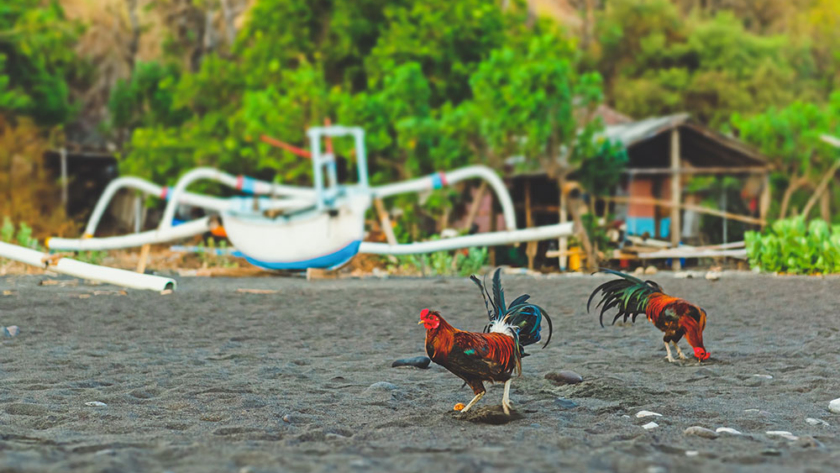 Amed Village is the main village in Amed, where you can experience the local culture and lifestyle. You can walk along the beachfront road and see the traditional fishing boats, called jukung, that are painted in bright colors. You can also visit the local market, where you can buy fresh fruits, vegetables, fish, and spices. You can also try some of the local delicacies, such as sate lilit (minced fish on skewers), lawar (mixed vegetables with coconut and spices), and jaje laklak (rice flour cakes with palm sugar).
Dive or Snorkel at the USAT Liberty Shipwreck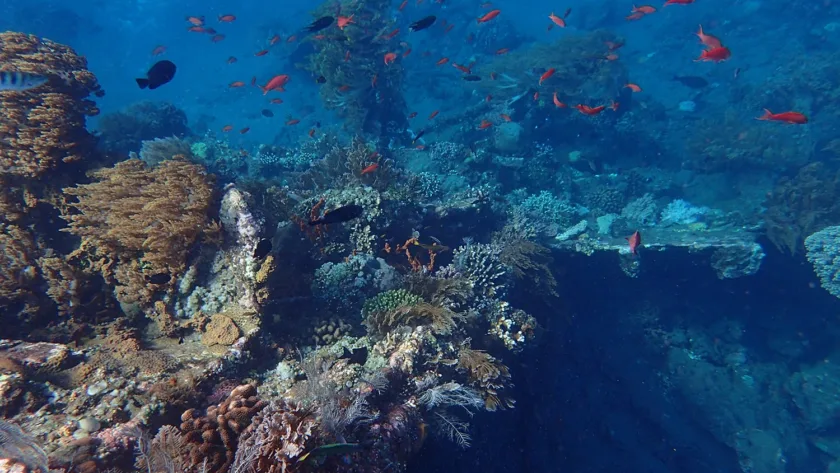 One of the most popular attractions in Amed is the USAT Liberty Shipwreck, a World War II cargo ship that was torpedoed by a Japanese submarine in 1942 and later pushed into the water by a volcanic eruption in 1963. The shipwreck is now home to a diverse marine life, including turtles, barracudas, angelfish, and more. You can dive or snorkel at the site, which is easily accessible from the shore. The water is clear and calm, making it suitable for beginners and experienced divers alike.
Explore the Jemeluk Underwater Gallery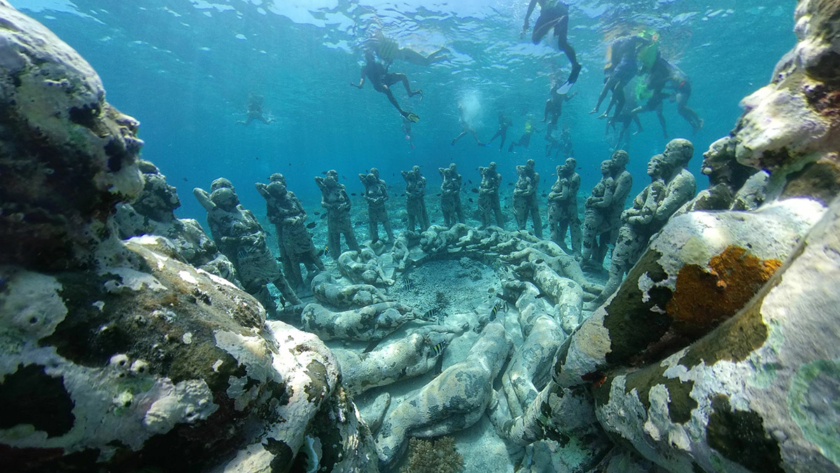 Another unique diving and snorkeling spot in Amed is the Jemeluk Underwater Gallery, an underwater art installation created by local and international artists. The gallery features various sculptures and paintings that are submerged in the sea, creating a surreal and whimsical experience for visitors. You can admire the artworks while swimming among the colorful fish and corals, or even pose for a photo with them.
Watch the Sunrise from Mount Agung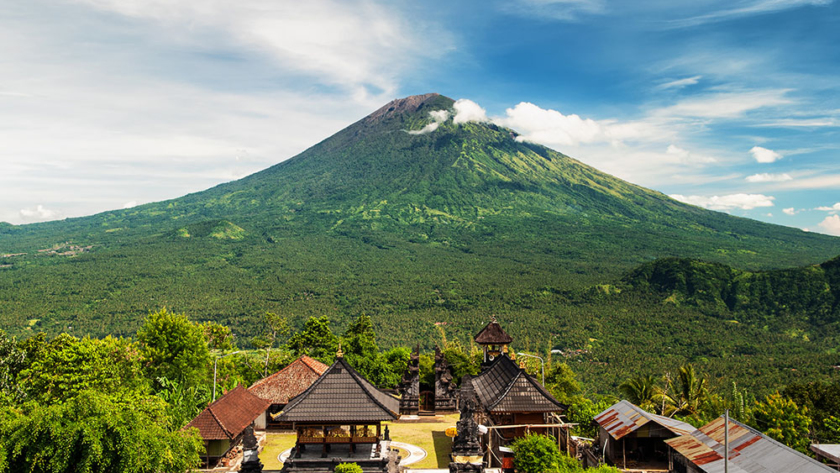 If you are feeling adventurous, you can hike up to the summit of Mount Agung, the highest and most sacred volcano in Bali. The hike is challenging and requires a guide, but the reward is worth it. You will witness a breathtaking sunrise from the top of the mountain, with panoramic views of the island and the ocean. You will also feel a sense of accomplishment and spirituality as you reach the holy peak.
Relax at the Amed Salt Farm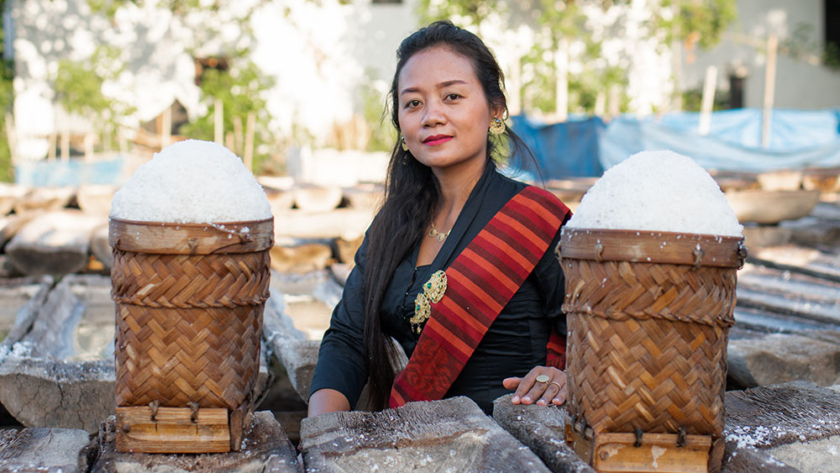 Amed is famous for its traditional salt farming, which is done by hand using natural methods. You can visit the Amed Salt Farm and learn about the process of making salt from seawater, as well as buy some fresh and organic salt products. You can also relax at the farm's spa, where you can enjoy a salt scrub, massage, or bath using the local salt.
Visit the Tirta Gangga Water Palace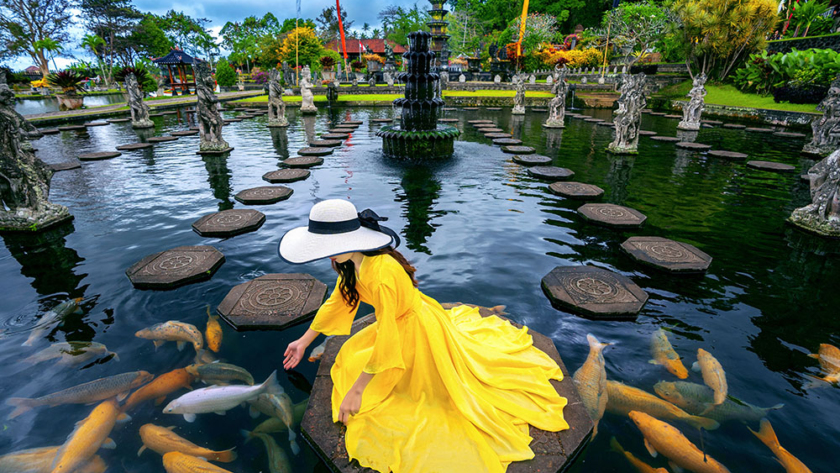 Tirta Gangga is a beautiful water palace built by the last king of Karangasem in 1948. The palace features a complex of pools, fountains, gardens, and statues that reflect the Balinese and Chinese architecture and culture. You can stroll around the palace grounds and admire the intricate details and serene atmosphere. You can also swim in some of the pools, which are fed by natural springs.
Enjoy a Yoga Session at Apneista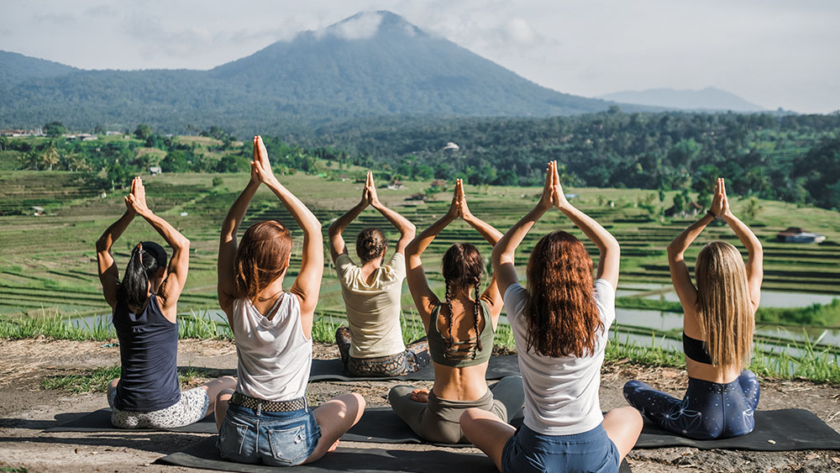 Apneista is a yoga and freediving center in Amed that offers a variety of classes and courses for all levels. You can join a yoga session on their open-air platform overlooking the sea, where you can practice your poses while listening to the sound of the waves. You can also learn how to freedive with their professional instructors, who will teach you how to breathe properly and explore the underwater world without any equipment.
Take a Cooking Class at Warung Osin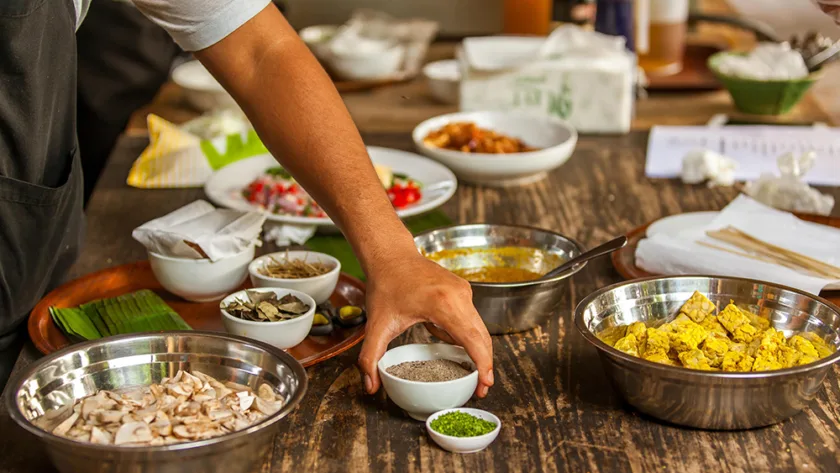 Warung Osin is a cozy restaurant in Amed that serves delicious Indonesian and Balinese food. You can also take a cooking class at their kitchen, where you will learn how to make some of their signature dishes, such as nasi goreng (fried rice), gado-gado (vegetable salad with peanut sauce), and soto ayam (chicken soup). You will also learn about the ingredients and spices that are used in Balinese cuisine, as well as some tips and tricks from the chef.
Go Shopping at Dana's Paintings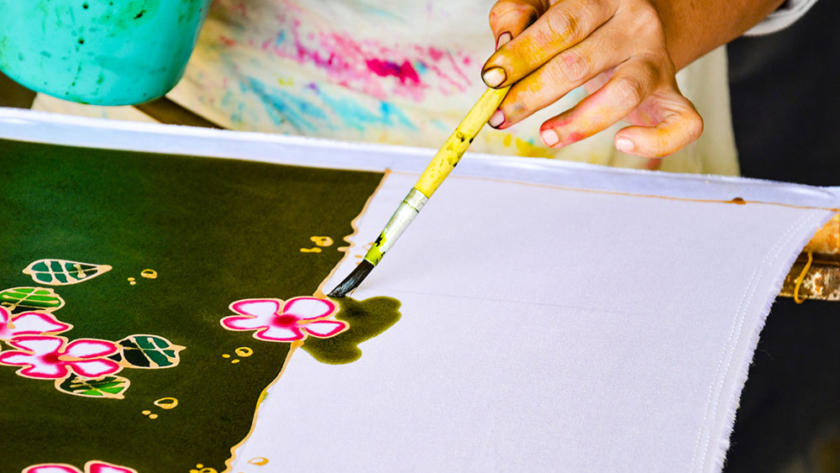 Dana's Paintings is a small art gallery and shop in Amed that showcases the work of Dana Mardiyasa, a local artist who paints beautiful scenes of Bali. You can browse through his paintings and buy some as souvenirs or gifts for your loved ones. You can also chat with Dana and learn about his inspiration and passion for art.
Watch the Sunset at Lipah Beach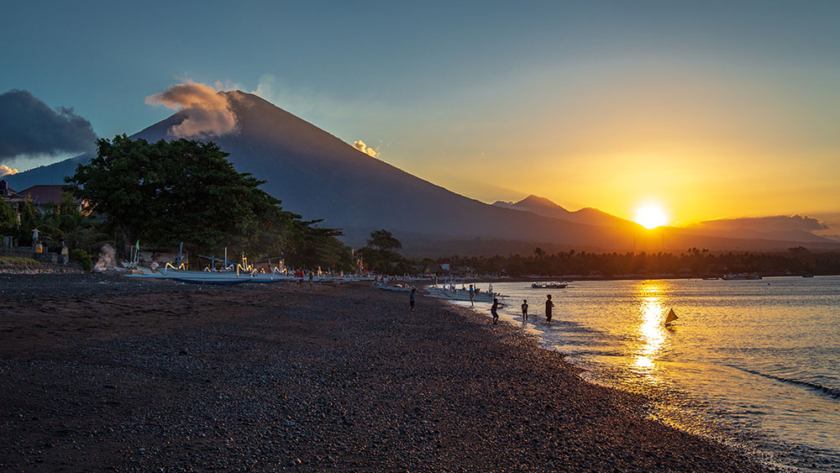 Lipah Beach is one of the best beaches in Amed, with soft black sand, clear blue water, and stunning views of the mountains. It is also a great spot to watch the sunset, as the sky turns into a palette of colors. You can relax on the beach, swim in the sea, or have a drink at one of the beach bars. You can also enjoy some live music and fire dancing at some of the venues.
These are just some of the things to do in Amed Bali that will make your trip memorable and enjoyable. Amed is a place where you can escape from the crowds and chaos of the touristy areas and experience the real Bali. Amed is a place where you can relax, explore, and have fun. Amed is a place where you can fall in love with Bali.